SMALL OFFICE HOME OFFICE = SOHO!
Interested to be a SOHONISTA and work from the comfort of your own home? Flexible working hours of course :)
meet our TLC team this Saturday !
we will share with you on how you can have your flexible dream job, sharing goodness to others!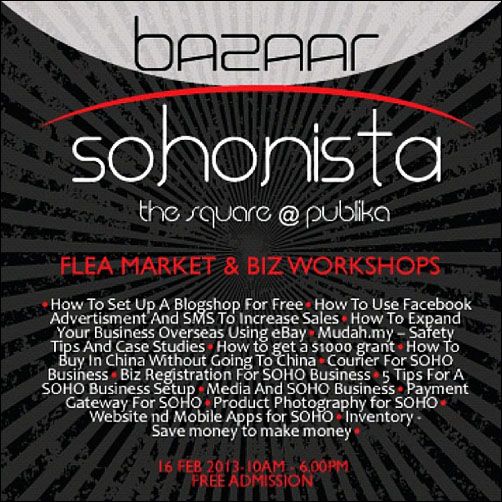 Insya Allah, we will be there as a group called 'Top Leaders Circle' (TLC). What is a TLC? TLC is a group of entrepreneurs, running this business using social media as platforms, anywhere, anytime...:) And we aim to be the next millionaires, Insya Allah...:)

All of you are welcomed to be there, to get to know us more...:) We will be very delighted to share our experiences and our knowledge in this business...:) And we are more than welcomed to see new faces on board, Insya Allah...:)


See you there people...:) Let's hang out and have a chit chat with us. Have a nice day ahead, everyone...:)
xoxo
Read more...